xīn nián kuài lè  (新年快乐)
Happy Chinese New Year, everyone!
If you look around, all shopping malls or even local markets are full of deals and promotions to welcome Chinese New Year. Chinese-Thais seem to be very excited about this pleasant time. I am also looking forward to going to China Town or เยาวราช (Yao-wa-rat) for some shopping and Chinese street food.
My Chinese New Year Experience
Talk about my personal Chinese New Year experience, I am quite familiar with this celebration as my father's side has a root in China (My great-grandpa migrated to Thailand during the early of World War II). So we do celebrate Chinese New Year together in my hometown.
In the morning or the day before, we will go shopping, buy food for tributes like a whole chicken, a variety of fruits as well as a Chinese sweet or snack. My relatives and my family will gather together at one of our houses and pay tribute to our ancestors. 
Later in the afternoon, we will pick up the tributes and eat them together. After that, the kids (including me at that time) will receive red envelopes with some pocket money inside. That was actually the thing I most looked forward to.
here is an example of a tribute (duck, rice, fruits, snacks, and tea)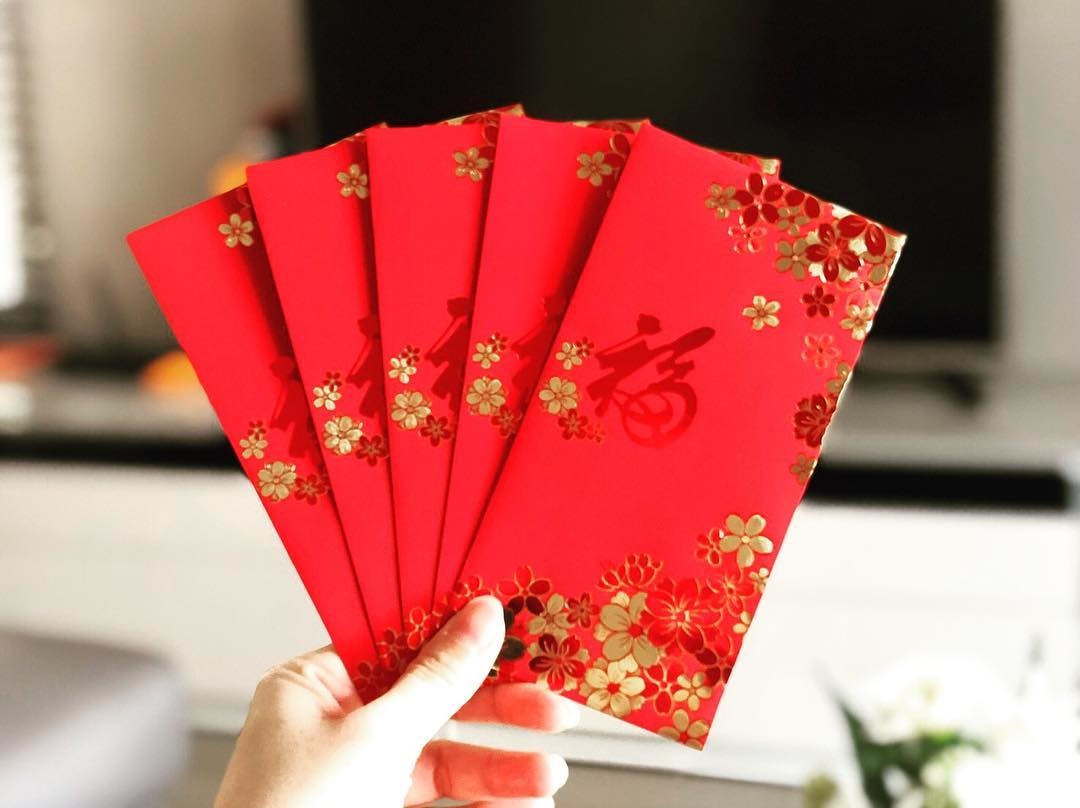 Red envelops with some pock money inside. Red brings luck and prosperity.
Beliefs on Chinese New Year
Even though Chinese New Year lasts for three days: shopping day วันจ่าย (wan-jàai), tribute day วันไหว้ (wan-wâi) and travel day วันเที่ยว (wan-thîaw), my family celebrate only on the second day (tribute day).
As far as I remember, I was taught about a couple of beliefs that I should or shouldn't do during the CNY. Each family has similar beliefs but some are more or less strict.
9 things that bring bad luck.
So in this post, I would like to talk about 9 things that we SHOULD NOT do during CNY.
Please note that my intention to create this video to share the beliefs Chinese Thais have been told as interesting cultures and traditions. Please give respect when commenting.
Do not clean or sweep the floor


As you know, Chinese people really value wealth and property. They believe that sweeping the floor is to sweep out all good luck and wealth away. However, my family is different. My mom would ask me to clean the house and sweep the floor but sweep inside the house (from front to back), leave the dust there until tomorrow and take it away after Chinese New Year ends.
 

Do not lend money


You don't want to give away money on CNY. They believe giving money away is a bad sign of giving more money during the year. Also, they try not to have any argument or discussion on the day. Lending money is quite complicated and often time leads to bad mood and discussion. So Nope!
 

Do not cut hair or nails


This rule is similar to rule #1  that related to wheat. Cutting hair or nails is to cut your wallet. No money in but a lot of money out. Many Chinese salons close today to celebrate CYN anyway.
 

Do not eat meat for the first meal of the day


Chinese people are mainly Buddhists. Eating no meat is like making merit (avoid taking lives). So if you start your day with a vegetarian or vegan meal, it is like a good start. Also in the past, eating meat was not so common as meat is more like food for rich people. So just eat something simple.
 

Do not fight nor cry


As I mentioned, avoid being moody. So you should try to avoid fighting or any argument that will kill your mood. Also crying brings bad luck. They believe if you cry on Chinese New Year, you will have problems to make you cry for the whole year. That's why parents tend to be very chill to their kids. No punishment!
 

Do not wear black or white


As you know, black and white are colours for the funeral. It is not a good idea to wear mourning colours. Instead, wear red and gold. Chinese people believe Chinese and gold are colours for wealth and prosperity.
 

Do not say bad words


Cursing or swearing bad words are prohibited on this day. Same as mood, words also affect your future year.  Good words bring good luck, therefore they like to say เฮง เฮง "heng-heng" 興興 (in Teochew dialect) in which it means 'good luck'.
 

Do not break glasses or ceramics


Breaking glasses or ceramics on CNY is unfortunate. Your family will be broken apart as a result of fight or divorce.
 

Do not use a knife or scissors


First of all, knife and scissors are dangerous. They avoid using anything sharp because they believe that these sharps things will cut their wealth and luck.
 
These rules also embodied in Chinese daily life
Actually, some of the rules are not only applied during Chinese New Year but also became standard norms and manners. They may just seem excessive during the celebration. So it would be good to keep it back to your mind.
What about you? Have you experienced Chinese New Year?