Christmas and New Year are coming. You might wonder what to buy for your Thai friends, colleagues, and family. Here are the tips with the 5 common gift ideas for New Year that Thai people enjoy.
1. Chicken essence and edible bird nest
You might feel like What!? What exactly is the chicken essence? Well, it's some kind of drink that is made from chicken. Thai people believe that this chicken essence is high nutrition. While edible bird nest comes with Chinese influence. The main ingredient is the nest of the swiftlet bird which is usually found in Southeast Asia. These two products are seen as premium gifts for seniors or the elderly. 
The common brands are Brand and Scott.
Price: around 1000 baht for a dozen of bottles.
Group: Family members, elderly, and seniors at work.
2. A basket of fruit or snack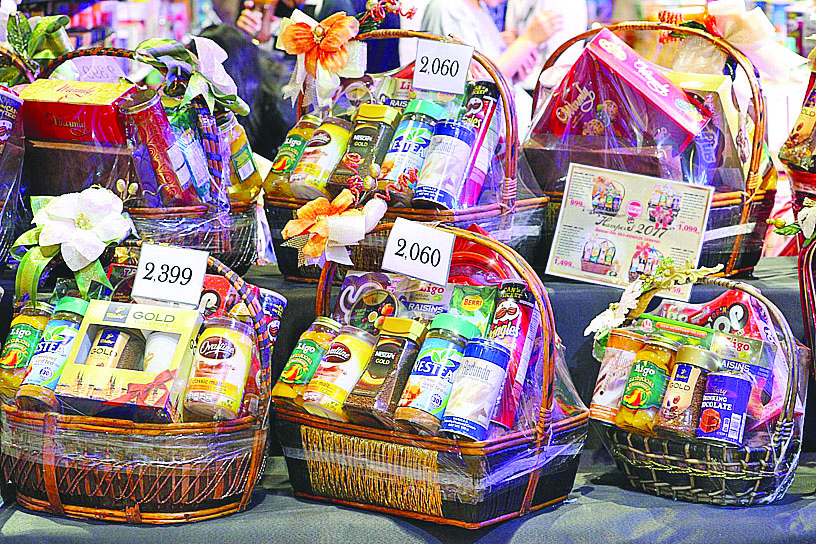 Thai locals love eating and snacking. We are always pleased to receive various of food. I remember when I was young, my family and I went to visit my father's boss with a basket full of food during the New Year period. If you visit a supermarket in December and January, you will see many ready-to-gift baskets, full of fruits or snacks. 
A snack basket usually comes with a variety of food and drinks such as cookies, coffee powder, juice, dried snacks, etc. 
Price: depends on the prices of products contained in the basket. 
Group: Family members, elderly, and seniors at work.
3. The Imperial cookies
From the beginning, I have been talking about food and the number-3 gift is still something edible. Thai people love sweets. It's a little treat to celebrate this special occasion. 
The original cookies that Thai people normally give during the holiday season are the Imperial Butter Cookies. They claim that they use the baking recipe from Denmark and everyone from Thailand knows the taste of these butter cookies so well. 
However, this Imperial cookies gift idea might not be favorable for the young generations. They prefer new and hip brands as well as more convincing-looking packages. 
Price: 178baht/box (Best for budget gift)
Group: Recommended for people who are above 30 years old. 
4. Vouchers or gift cards
We are now moving to non-edible gifts. This gift idea is best for young Thai generations. It is a gift card or voucher. 
One tip, Thai locals are obsessed with Starbucks. They perceive Starbucks as premium coffee with a great lifestyle and social proof. You might have seen some Thai people took a photo of a Starbucks cup and posted it on their social media. This idea would be a perfect gift for younger coffee lovers.
However, there are many other vouchers and gift cards available. For examples, Central gift card, The Mall gift card, Robinson gift card, etc. These are the big supermarket brands in Thailand that offer gift cards. I think it's a good idea to let the receiver have options to get what they want. 
Price: Depends on the value you want to spend.
Group: The younger generation, colleagues, or juniors in your work team. 
5. House decoration and nicknacks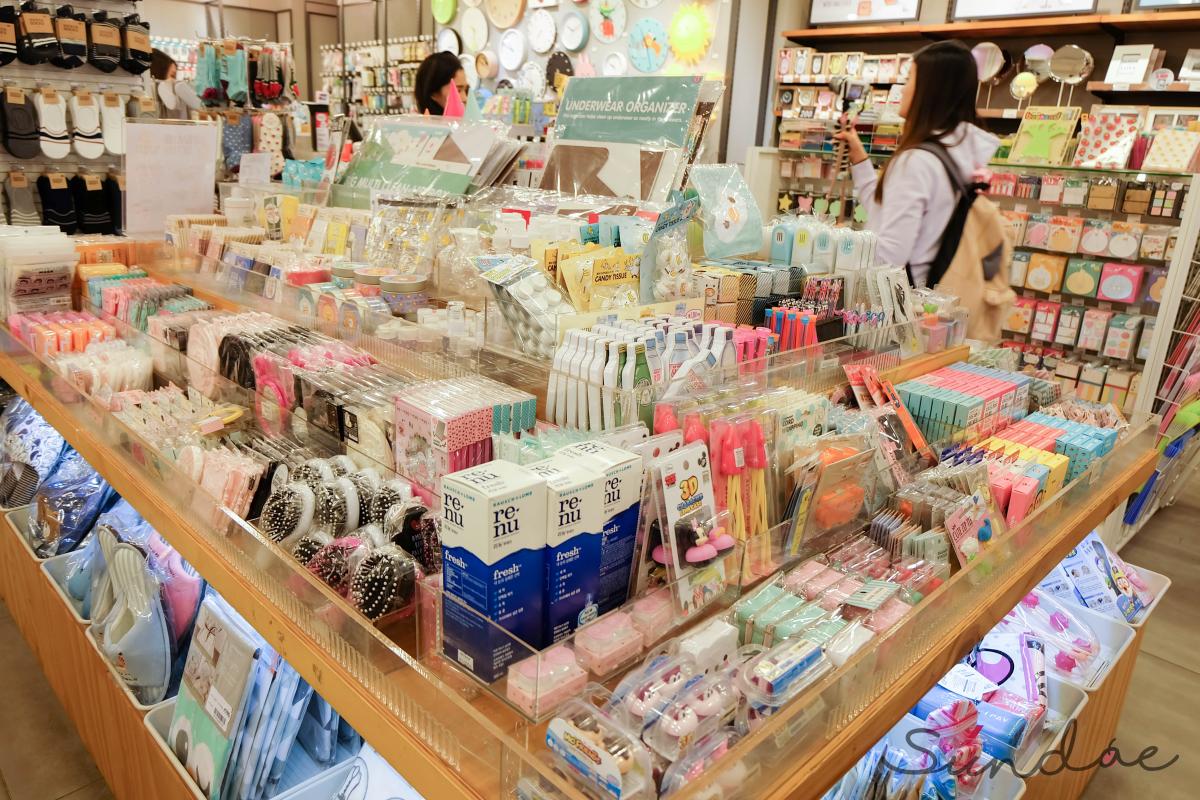 The final idea I would like to give you is something, not the most exciting but the safest choice which is home decorations, household items or nicknacks.
The common gifts are a set of tableware set, coffee mugs, vases, candles, cushions, calendars, etc. 
I would like to give you another tip. There are many gift shops in your town. You can go there and see tons of items both useful and useless, but please pick the useful ones. Find the one that has the most potential and fits gender, personality, lifetime, and preference. The examples I gave you above are the most common ones. 
Price: 300-1000 baht
Group: Friends, colleagues, and anyone
—
A perfect gift for foreigners living in Thailand
Gift your loved ones the most productive and useful gift this coming holiday season. BananaThai courses provide an enjoyable learning experience as well as knowledge for them to get around Thailand easily. 
Beginner Thai Bundle Promotion!
Gift a lifetime membership to access both the Intensive Thai course and Ultimate Guide to Thai Reading at a discounted price – 8900 baht from 10500 baht. 
Email us at info@bananathaischool.com for further information.