Everyone loves island life, especially beautiful islands with white sand and crystal clear water.
Thailand also offers more than hundreds of beautiful islands along two sides of coastlines.
But there are more than half of them who pronounce the names of the islands wrong!
5 mispronounced island names in Thai
First of all, you need to know that island is ko (เกาะ),  in Thai language. This word is often alternately romanized as koh, go or goh. The correct way to pronounce the word is /gòh/ (with a low tone).
เกาะหลีเป๊ะ Lipe Island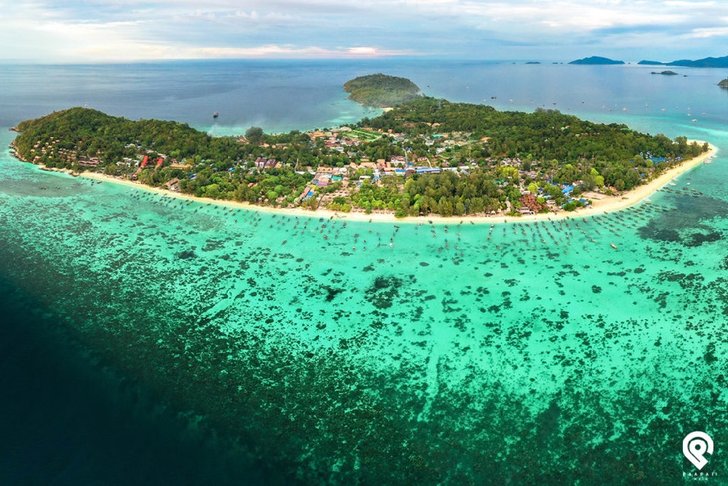 This beautiful little paradise is located in the south of Thailand and it's my most favorite island in Thailand. The dive sites here ar inside and it's pronouns like /gòh líi-bpáe/ not /khor lii-phae/

เกาะพงัน Phangan Island
You probably have heard about the Fullmoon party. This is where the magical party happens. However, this island is more than just the host of big party, but also the little jungle paradise on earth. Many hike sites, beautiful beaches, yoga clubs, and hippy villages are all here. This island name is pronounced like /gòh phà-ngan/ not /khor pha-nan/, /khor pha-ngang/ or thousands more. It's difficult to pronounce the second syllable "gnan", I understand but please leave a space between the syllable so it sounds more correct.
เกาะเต่า Tao Island
I swim with a turtle here. This island is quite isolated in the middle of Thai gulf ocean and that's why it has so much of nature to offer. The name of the island is เต่า Tao and it means "turtle". I learned to scuba dive and got certified here. The dive sites are beautiful and diverse. Even if you're not a big fan of diving, snorkeling might bring you to turtles and sharks. This island is pronounced /gòh dtàw/ with a strong "DTao" not /khor thaw/
เกาะพีพี Phiphi Island
I've never been to this area of PhiPhi archipelago yet but I've heard so much about it regarding its beauty and charm. The name of this island is commonly pronounced wrong. Even though it's written with PH in PhiPhi, but it's not like "F" or Fifi. It exactly sounds like "Urine" or PeePee (like pee-pee or when you need to go to the toilet) not /khor fii-fii/
เกาะภูเก็ต Phuket Island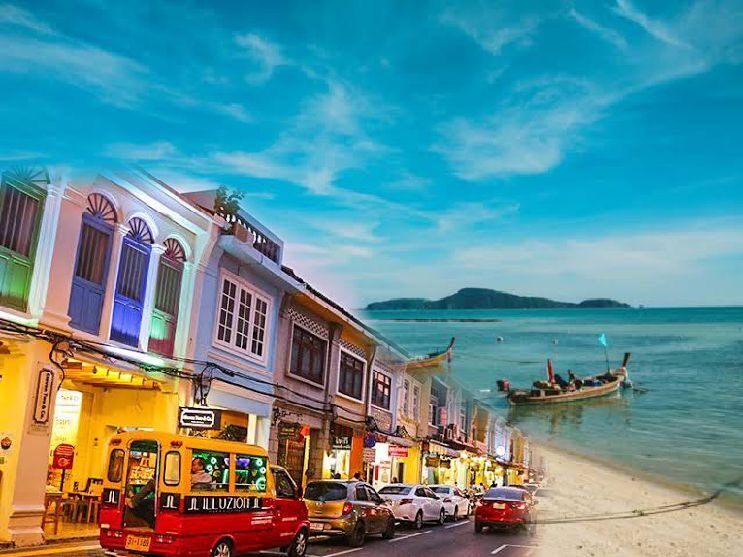 Do you know Phuket is an island? It's the biggest island in Thailand and that's why some people don't even recognize the fact of it's not on the mainland. This island is one of the most visited places in Thailand because it has a lot to offer. You can have it all here, beautiful beach, hiking trails, big city vibe, walking street, nightlife and more.  I  many times recognize from hearing many of people talking about his island and calling it "Fu-ket". It sounds really off! The right pronunciation of this name is "Puu-get" not /Fuu-khet/
If you want to hear how exactly these islands sound like, please feel free to watch my video teaching to pronounce these 5 islands right. In the video, I mentioned Koh Chang instead of Phuket. Anyway, have fun and enjoy the Thai islands.